Lake County Film Festival announces initial slate of 89 short films.
The Lake County Film Festival is proud to announce the initial slate of short films screening at their 12th film festival. At least 89 titles will compete for audience and jury awards, including the newest addition to the festival, a competition for student-helmed short films.

All titles will screen at the College Of Lake County in Grayslake, IL during the festival dates of November 3 – 6, and November 11 – 14. Additionally, a portion of the titles will also screen at The Gorton Center in Lake Forest, who will host two short film programs on Saturday, November 5th. Josh Wolff, Director of Film Programs at The Gorton Center said, "Gorton is excited to once again be teaming up with Lake County Film Festival to bring an exciting collection of short films from the festival to our communities, while showcasing a true cinematic experience in the state-of-the-art John and Nancy Hughes theater."  
Most short films are split into 15 different short film programs, which highlight either a specific genre (Thrillers), form (Animated, Experimental) or topic (Veteran Affairs). Returning themes from previous years include gun violence (whose program name has changed from Guns, Guns, Guns to Thoughts & Prayers), The Souls Of Black Folk, and OMG! WTF!. Our annual program dedicated to short, snappy films with a quick payoff (We Love Short Shorts), is back and stronger than it's been in a decade.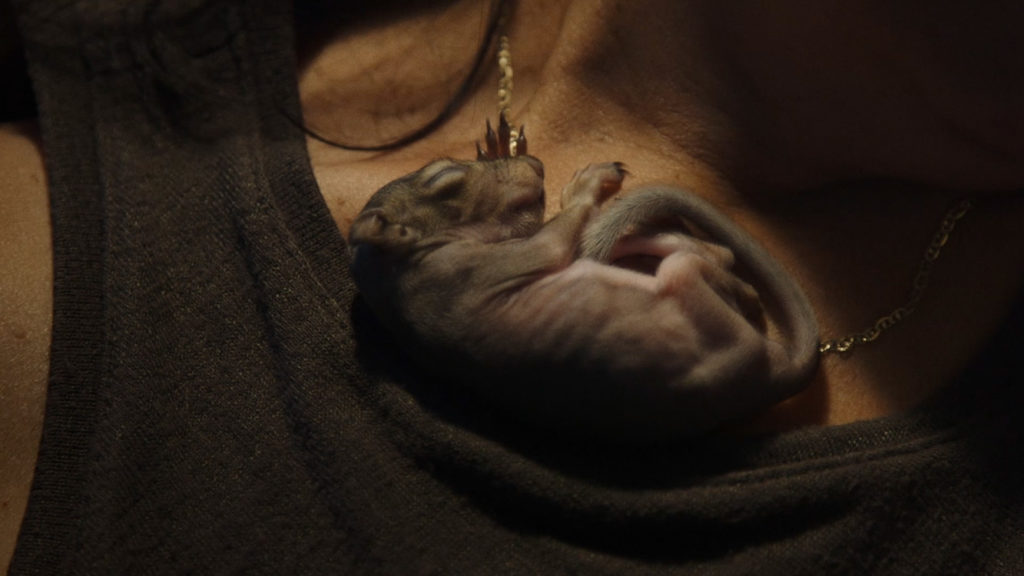 Other short films will run before feature films, including an extensive collection of all-ages friendly, animal themed short films running before Honk, the story of an unlikely friendship between a woman and a goose, a collection of dance related short films in front of the feature documentary The Light We Share.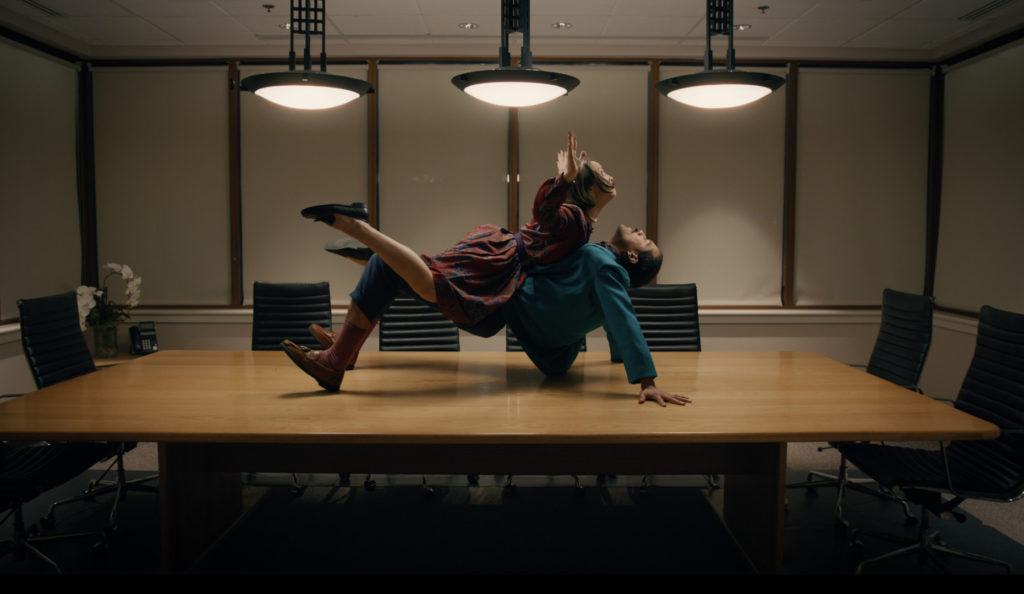 As previously announced, the festival begins on Thursday, November 3rd with two free shorts screenings of student created short films, which are listed below.
Some local films included in the program this year include Clare Cooney's After (A Love Story), screening before the Chicago-produced Relative, which she appears in, and Essentials, which screens before the Chicago-based feature film Provo.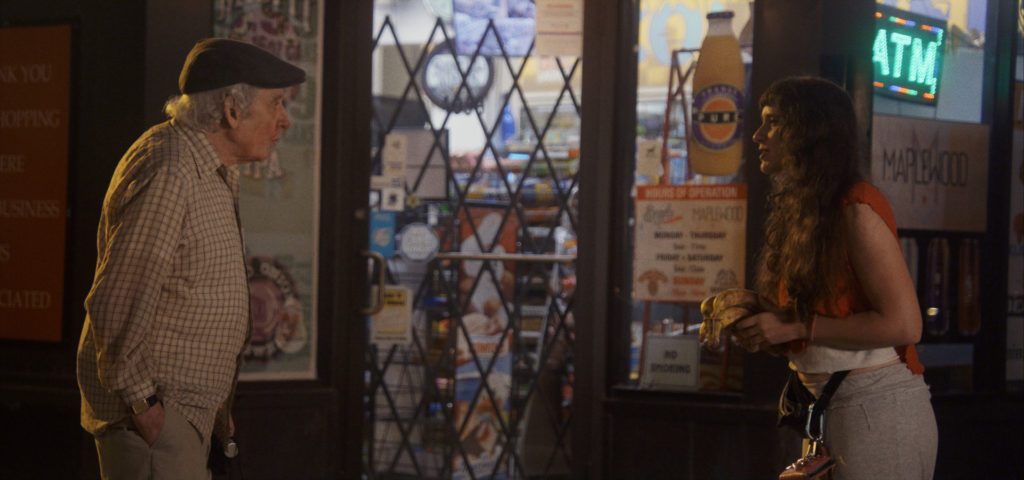 If you're looking for recognizable actors, there are several throughout the program, including the previously mentioned Clare Cooney & Austin Pendleton as well as Chris Gethard (The F-Word), Jackie Hoffman (The Manager Position), Allison Tolman (Return To Sender), Isaiah Whitlock Jr. (Triggered), and Lauren Lapkis (Unbound).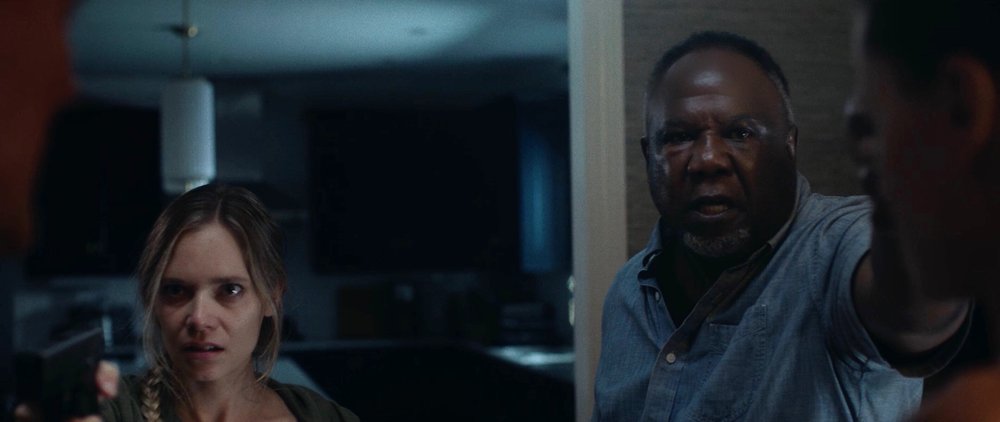 There are a few additional short films to be added, but the initial 89 titles are as follows:
Student Short Films: Narrative
Assembly Required (d. James Altschul)
People often wonder what it'd be like to live in an IKEA store. It's extremely spacious, and has everything one needs to live. However, what if someone actually lived in an IKEA? Wouldn't that be kinda nuts? This short film explores that concept.
Cold Start (d. Richard Townsley)
A teen wants to drive his father's abandoned car but he is emotionally paralyzed by the fatal car crash that his father encountered while on the racing track.

Faust's Facade (d. Rishi Chhapolia)
An actor stuck with the pathetic supporting role of Mephisto on a student film starts method acting as the powerful lead character Faust to get his role, leading to disastrous consequences.
First Dates (d. Tony King)
Autumn ponders what could happen on her first date with a guy from Tinder.
The Trick (d. Jackson Strickland)
A Magician invites an Audience Member to perform a silent piece on-stage.
What's Her Name (d. Tony King)
Mitch has a meet-cute, only problem is…what was her name?
Student Short Films: Documentary
Chasing Heroes (d. Shahmeer Madni)
The story of a young-adult trying to distinguish his identity from his father's.
Fins For The Future (d. Shawn Didde)
Shark finning is impacting shark populations and the dive masters at Rich Coast Diving are working on shark awareness and conservation.
Get 'Em Addicted (d. Chandler Bradley & Mark Kilcoyne)
Located in Virginia Beach, Virginia, is Tidewater Skate Shop. The store is owned and operated by Owen Rayfield. Owen is an active member of the community. The goal of Tidewater Skate Shop is to bring more attention to the skateboarding community in Hampton Roads.
Opera For Earth: The Arts Earth Fest (d. Tony King)
A group of professional Opera performers and singers travel to Marks, MS to expose middle schoolers to the arts.
Oxford: A Place For Art (d. Jackson Strickland)
This is a documentary on the Yoknapatawpha Arts Council located in Oxford, MS.
Want To Hear Something Funny? (d. Ellen Olis)
A young woman explores the adversities that she has faced throughout her life such as poverty, addiction, infidelity, and abuse, and discusses how she has learned to laugh at these moments. After experiencing more trauma than most, she imparts wisdom that displays a maturity beyond her years.
Narrative Short Films
A Close Call (d. Julie Herlocker)
A woman escapes an assault in the woods and finds someone to help her, not realizing she's stepped into a whole new jeopardy.
Cast: Brigid Brannagh
Alumni: Director Julie Herlocker
A Good Fight (d. Saurav Mohapatra)
An exiled warrior has to fight a challenger in ritual combat every fifteen years.
After (A Love Story) (d. Clare Cooney)
After surviving a violent event, a couple tries to overcome the space trauma created between them.
Alumni: Claire Cooney also stars in this year's feature film Relative, and LCFF 2019's Rendezvous In Chicago.
Algorithm (d. Edwina Casey)
When nervy Al has an absurd encounter with a stranger, he begins to question his whole identity.
Amateurs (d. Ceres Machado)
Paco tries to convince Mari to shoot homemade porn videos to solve their economic problems.
Awkward Intimacy (d. Emma Jude Harris)
Shawn specialises in awkward sex scenes and awkward sex scenes only. When she receives a call from her former mentor, Fiona, Shawn is overjoyed at the opportunity to prove her skills and the worth of her style on set.
The Baldwin Archives (d. Laura Seay)
One Room. Two Men. One bold conversation. In 1963, famed author James Baldwin sat with BBC journalist Peter Duval Smith as the legendary writer expressed his perception on the plight of racism in America, and the importance of compassion for your fellow human being.
Billy (d. Jack Saxon)
An obsessive professor experiences a series of tragic events after uncovering new information surrounding the subject of his latest research – Billy, the Pygmy Hippopotamus.
Champagne For One (d. Seth Iliff)
Champagne For One celebrates a woman who owns her solitude and isn't afraid to dine alone.
Desmond's Not Here Anymore (d. Mmabatho Montsho)
Abigail battles moving her elderly mother with dementia out from the family home. When her mother unconsciously haunts her by continually questioning Desmond's whereabouts it forces her to finally face the question.
The Devil Will Run (d. Noah Glenn)
A young boy is convinced that the Devil lives in a hole in his backyard. Can he find the courage to face down his fear?
Alumni: Noah Glenn directed LCFF 2020's Life After Death)

Dick Control (d. Shequeta L. Smith)
Richard Tye "Trigga" Simmons, a rich, promiscuous, jet-setting rapper, has a one-night stand with a beautiful groupie who happens to be a witch. When Tye disrespects her, she places a "penis curse" that cock blocks him until he learns how to respect women.
Essentials (d. Allison Torem)
Shocked and fatigued by the screeching halt of daily life in early quarantine 2020, Vivian muscles her way home with too many groceries until she is interrupted by a senior citizen who makes a corny joke on his nightly walk. While their reasons for experiencing alienation differ, they find excuses to remain in the moment in a tentative connection which could, and perhaps should, end at any moment– but doesn't, until it does, leaving them both shaken by the intimacy they have shared with a stranger.
Cast: Austin Pendleton (also starring in this year's 5-25-77) & Allison Torem (who starred in last year's Our Father and also directed this year's Quarantine Confessions)
The F-Word (d. Alex Cannon & Paul Cannon)
When a young girl asks her father what the F-Word means, he falls into a feedback loop of explaining its many definitions.
Cast: Chris Gethard.
Fellow Creatures (d. Jamie Glover & Jason Merrells)
Whilst tackling the stresses of weekend parenting, Tom opens the door to a mysterious stranger who presents an opportunity to play an intriguing game with escalating consequences.
Cast: Shelley Conn, Jonathan Kerrigan
Forever Young (d. Michel, Nicolas, Sara & Robinson Arribehaute)
This is just the story about 2 creative kids who want to create their first short film…
The Gig (d. Danny Pineros)
A woman waiting for a bus is visited by her future self and warned about the consequences of leaving.
The Guitar Thief (d. Miguel Lepe Jr.)
Two mariachi players cope with rent increases, a changing neighborhood and a stolen guitar.
Hysterical (d. April Moreau)
In the days following a traumatic event, a stand up comedian fails to find solace in comedy, forcing her to look inward to heal.
I'm Not Home Yet (d. Shaina Feinberg)
Paula answers her phone. Unfortunately her father is calling and he doesn't have great news. Her dog got out. What follows is a comedic emotional rollercoaster between a father and a daughter.
In Sickness & In Health (d. Sarah Smick)
A married couple struggles to accommodate one another in the lead-up to a high-stakes business lunch.
In The Event Of My Death (d. Brian Scott Steele)
Jeremy. Just. DIED. So, in the event of his death, he leaves behind a series of clever clues and witty video messages for his best friend and bandmate Sam, and his brash sister Mandy, which sends them on an adventure through their shared past.
Killing Irma (d. Sarah Clark)
After a terminal diagnosis, Irma decides to off herself – you know, professionally, with the help of her best friend.
Alumni: Cast includes Lake County resident Sandy Gulliver, who has been in at least 7 films we've shown, including this year's Relative, as well as QWERTY.
Kody Switch (d. Evan Cleaver)
Kody alters the way he speaks based on the situation or who he's talking to. Some would call it a survival technique others might think he's clinically insane.
Lifeline (d. Jason Delane Lee & Leah Cohen-Mays)
When an adopted father of three receives news of his biological birth parents, he must choose whether or not to confront his unknown past — and its secrets.
Loveshake (d. Caleb Suggs)
When two dessert bar employees' plans to hook their friends up on a blind date go sour, only one magical beverage could possibly make their romance sweet.
The Manager Position (d. Craig Trow)
Months after losing his job, a man is still unable to tell his wife.
Cast: Jackie Hoffman
The Outing (d. Joanne Mitchell)
1970's: A lonely divorcee, Nellie, meets widower Frank on a trip to the seaside. Nellie lets herself be swept away by the hope of connection. But as the seagulls circle overhead and Frank begins to ask too many questions, Nellie realizes she will never be able to escape a monstrous family secret …
The Phoenix (d. Regina Pigsley)
After successfully acquiring superpowers, a young girl attempts to fix her parents' marriage. In the end, she learns that superpowers can't fix everything.
Quarantine Confessions (d. Allison Torem)
On Halloween night 2020, a social distance "pod" made up of two tenants of a Chicago apartment building celebrate by running an agnostic Quarantine Confessional on their stoop. Alumni: Allison Torem also directed this year's Essentials, and actor Danny Rhodes directed LCFF 2020's Everything's Fine.)
Return To Sender (d. Russell Goldman)
From producer Jamie Lee Curtis comes a chilling short story about a woman involved in a delivery scam that grows increasingly strange.
Cast: Allison Tolman (Fargo)
Run Out Groove (d. Paige Henderson)
After a mysterious record player lands outside of her house, a disillusioned painter journeys through her tumultuous breakup, guided by her ex-girlfriend.
Sam And Vox (d. Justin Hartough)
Sam finds himself in a waking nightmare where he's terrorized by the mischievous and maniacal Vox.
Say Again? (d. Kelley Bell)
A micro short comedy where gestures during a COVID-19 masked conversation get a bit out of hand.
Static Space (d. John Klein & Kate Black-Spence)
Jamie is a young woman living in rural Indiana struggling to figure out her place and identity. When she inadvertently stumbles across a frequency on her ham radio and makes contact with astronaut Noa currently orbiting Earth, the two women are presented with the opportunity to find meaningful connection, even while worlds apart.
Alumni: co-director John Klein directed LCFF 2011's Happily After.)
Talk To The Can (d. Jordan H. Elliott)
When Dave, a control freak, discovers that the home devices he uses to make his life easier have actually been secretly recording everything, he must change in order to survive.
Triggered (d. Tara Westwood)
A US Senator faces her greatest challenge when a home invasion takes a shocking turn.
Cast: Isiah Whitlock Jr., Caitlin Mehner, Robert John Burke, Tara Westwood
Alumni: Isiah Whitlock Jr. starred in LCFF 2020's Sloan Hearts Neckface
Unbound (d. Sarah Moshman)
Weeks before giving birth to her first child, Dr. Anna Fisher is chosen for a mission to space. Although the decision to go is easy, Anna is faced with the difficult intersection of motherhood and ambition on the way to her dream.
Cast: Lauren Lapkus, Gary Anthony Williams, Mike Castle, Joel Murray, Casey Graf
Alumni: Sarah Moshman also directed the documentary LCFF 2020's Nevertheless…
The World's Worst Porn Film (d. Pat Battistini)
What was supposed to be a historic porn movie shoot turns into a disaster.
Alumni: Actor Bill Redding starred in and directed LCFF 2019's Bob And Edgar & QWERTY, and LCFF 2010's Alex/October & Coasting
Whale Fall (d. Katie McNeice)
A glimpse beneath the surface of a relationship bonded by books, whales and love.
Alumni: Katie McNeice also directed LCFF 2020's In Orbit.
Written By (d. Callie Marie Bloem & Christopher J. Ewing)
Kenzie, a 20-something Angeleno discovers during a totally boring and routine general check up that she is fictional. And even worse, that she was written by a dude. This revelation knocks Kenzie's world catastrophically off axis as she begins to question everything.
Documentary Shorts
Avoesis (d. Mykhailo Bogdanov)
An exploration of natural silence and human existence within it.
Bonjour Douala (d. José Ramon Bas)
It is a journey through the city of Douala (one of the most important ports in West Africa) in Cameroon. Like a small Road Movie we enter into the movement of motorcycles and people while fantastic situations occur with a curious final outcome.
Chicken Tenders (d. Sarah Lewison)
A community food autonomy group creates a fractal network of care for sharing protein in the maw of the pandemic's shortages. Like Slacker with chickens and eggs, the video meanders from house to house of the humans who have decided to make kin with chickens and each other in a gentle devolution of the industrial food system.
Dress A Cow (d. Dawn Luebbe)
A meditation on cows…in costumes.

Dubai Is A Diamond (d. Mohammad Mohammadian)
Dubai Is a Diamond is an experimental documentary short film about Dubai city, and made entirely of stock footage videos.
Free To Care (d. Chris Temple & Owen Dubeck)
Over 30 years ago, Lisa Creason attempted to rob a Subway cash register. She had no plan, no weapon, and no get-away car. It was an act of desperation to feed her infant daughter, and resulted in a criminal record she couldn't escape. Denied her dream of becoming a nurse, Lisa must fight an unjust law to provide for her family and create opportunities for thousands of others across the state of Illinois.
Judy's Thoughts (d. Melody Gilbert)
In 1981, my vibrant mother made an audio recording of her thoughts as her life was slipping away. I couldn't bring myself to listen, until now.
Alumni: Melody Gilbert also directed LCFF 2008's Urban Explorers: Into The Darkness and co-directed LCFF 2019's Stories I Didn't Know.
My Duduś (d. Tom Krawczyk)
A Polish mother grieves when her only child leaves their home in the suburbs of Chicago to study in Poland. While her son is away, she finds a baby squirrel in her backyard and forges a unique and powerful bond with the animal, raising him as if he were her own child.
My Mom's Eggplant Sauce (d. Shaina Feinberg)
Filmmaker Shaina Feinberg's mom, Mary, had an abusive relationship with her own mother. She also happens to make a delicious eggplant ragout. In My Mom's Eggplant Sauce, Shaina explores the connection between this recipe and a traumatic experience revolving around Mary's first marriage. While filming this short documentary, Shaina and Mary's own relationship seeped through.
Nicholas Brothers: Stormy Weather (d. Michael Shevloff)
In the 1940s, virtuoso tap dancing duo the Nicholas Brothers performed a dance routine so beautiful, so athletic, so SEMINAL, it prefigured hip hop dance by 3 decades. Contemporary dancers Les Twins, inspired by their story, bring this iconic routine out of the shadows, creating a modern incarnation of the groundbreaking original.
The Other Border (d. Justin Zimmerman)
High school student Gerardo Hernandez – raised in the United States since six months of age – was one of over 100 undocumented workers arrested by ICE in Ohio on June 5th, 2018. He spent almost 2 months in prison before being released… and is now scheduled to be deported.
Shoreline Socialites (d. Inder Nirwan)
Cormorants have long been maligned and killed based on misleading and inaccurate claims by extremist angling organizations. Thousands of beautiful birds are maimed and killed needlessly every year. This film is part of a larger advocacy campaign and was developed to dispel the myths about these beautiful birds and help the audience gain a new understanding and appreciation of why cormorants belong in our Great Lakes ecosystem and should be celebrated rather than killed.
Soldier (d. Justin Zimmerman)
Daniel Krug is a heroic firefighter, father of five, SWAT trainer and armored combat enthusiast. Daniel is also a former sniper, with ten years of combat, security, rescue and recovery experience in Iraq. And over the past decade, he's lost 11 of his close military friends – and almost lost himself – to PTSD.
Stranger At The Gate (d. Joshua Seftel)
A United States Marine plots a terrorist attack on a small-town American mosque. His plan takes an unexpected turn when he comes face-to-face with the people he sets out to kill.
Switch (d. JT McCreery)
A short vignette of various perspectives on skating in the lives of those who hold it closest.
Tapping Into Our Past, Tapping Into Our Future: Ayodele Casel (d. Jennifer Burton & Ursula Burton)
Named one of the top breakout stars of the year by the New York Times just before the pandemic, choreographer Ayodele Casel creates work inspired by the history of Black tap dancers who came before her.
Underpaint (d. Anna Hopkins)
Underpaint follows the filmmaker, Anna Hopkins, as she wanders through an art gallery. Noticing a young girl on a gallery visit with her dad, Anna embarks on a journey through memories and conversations she had with her own father, Tom Hopkins, a painter himself.
Animated Shorts
A Cat Called Jam (d. Lorraine Lordan)
A cat from out of town tries to befriend three dogs as they wait for the butcher to throw out scraps of meat. When they chase a cat, Jam meets Treacle who makes him question how he views himself.
Gruf And Me (d. Dovi Keich)
Gruf is a graffiti character that comes to life in animation. When he falls in love with the street artist who created him, Gruf desperately tries to find her in the shabby streets of Tel Aviv and discovers that inter-dimensional love is not easy.
Hey Toby Hey Owen: This Is Not Sponsored By Valvoline (d. Owen Dennis)
Owen, Toby, and special guest Maddie, three out of work animation industry professionals, decide to watch a movie they've never heard of and go get an oil change at Valvoline (while making sure that you know that this cartoon is definitely NOT sponsored by Valvoline).
In The Mountains (d. Wally Chung)
A couple goes on a hike and runs into some trouble.
Kiss 'n' Ride (d. Olivia Jensen)
On her way home from a lovely cafe date, a woman finds reminders of her date in every little thing, prompting her to fall in love with the Chicago winter night around her and dream of the date ending differently.
Sex Relish (d. Ananda Safo)
In this endless pandemic area, where our sexuality has sometimes had to evolve, has been tested, women from different backgrounds offer their intimate testimonies, addressing their desires and pleasures in solitude.
The Siene's Tears (d. Yanis Belaid, Eliott Benard, Nicolas Mayeur, Etienne Moulin, Hadrien Pinot, Lisa Vicente, Philippine Singer, Alice Letailleur)
On October 17, 1961, Algerian workers took to the streets to protest against the mandatory curfew imposed by the Police prefecture.
Yallah! (d. Nayla Nassar, Edouard Pitula, Renaud de Saint Albin, Cécile Adant, Anaïs Sassatelli, Candice Behague)
Beirut, 1982. As Nicolas prepares to flee his hometown, torn apart by an endless civil war, he crosses the path of Naji, a reckless teenager determined to go to the Swimming Pool. Trying to protect the young man, Nicolas finds himself pulled into a surreal race against war, all for the mere freedom of going swimming.
Experimental Shorts
ETC. (d. Pablo Millan)
A man gets caught in a rut due to a dominating presence.
Going Down (d. Cailin Leigh Manning)
Going Down is a whimsical dance film set in the 80's that follows the story of a lonely office clerk who spins a wild fantasy upon a chance encounter in an elevator.
papa y yoyo (d. Jorge Luna)
In this Butoh dance inspired experimental film, the character of Papa wrestles against an inevitable predicament caused by a love triangle of his own making. His maximum effort to do what he thinks is best is eclipsed by things not entirely going his way.
Alumni: Jorge Luna co-wrote & starred in LCFF2021's planet b234.
Song Of The Stars (d. Jonathan V Clayton)
An interpretive dance sequence made by Jonathan Clayton and Christopher Tyrrell.
Vacation Therapy (d. Per Bifrost)
This film is a fictional therapeutic treatment to still the strong desire to travel, a longing for what once was. The treatment takes you on an inner journey with a view toward sunny beaches. If you feel deprived, depressed, or have vague longings because of your canceled holiday to the sun, perhaps Vacation Therapy is the cure for you.
Music Short Films
Day Dream (d. Hanna Seidel)
Ela and Miu are hunting for salty peanuts in the wilderness.
Don't Put Her Down (d. Julia Golonka)
This film takes its title from Hazel Dickens' powerful anthem Don't Put Her Down, You Helped Put Her There, and explores how she, along with her musical partner Alice Gerard, became the first women to front a bluegrass band and reflects on the role of women in bluegrass today.
Jack The Radio: Creatures (d. Justin Zimmerman)
Jack confronts creatures both real and imaginary on an extraordinary animated visual rollercoaster created with some of the comic world's finest artists. Jack emerges triumphant, reborn… and the lead singer of the best band around to boot.
R. Carlos Nakai: The Sound of Prayer Within (d. Jeremy Frindel)
Native American Flute Master R. Carlos Nakai reflects upon the relationship between prayer and music in his work.